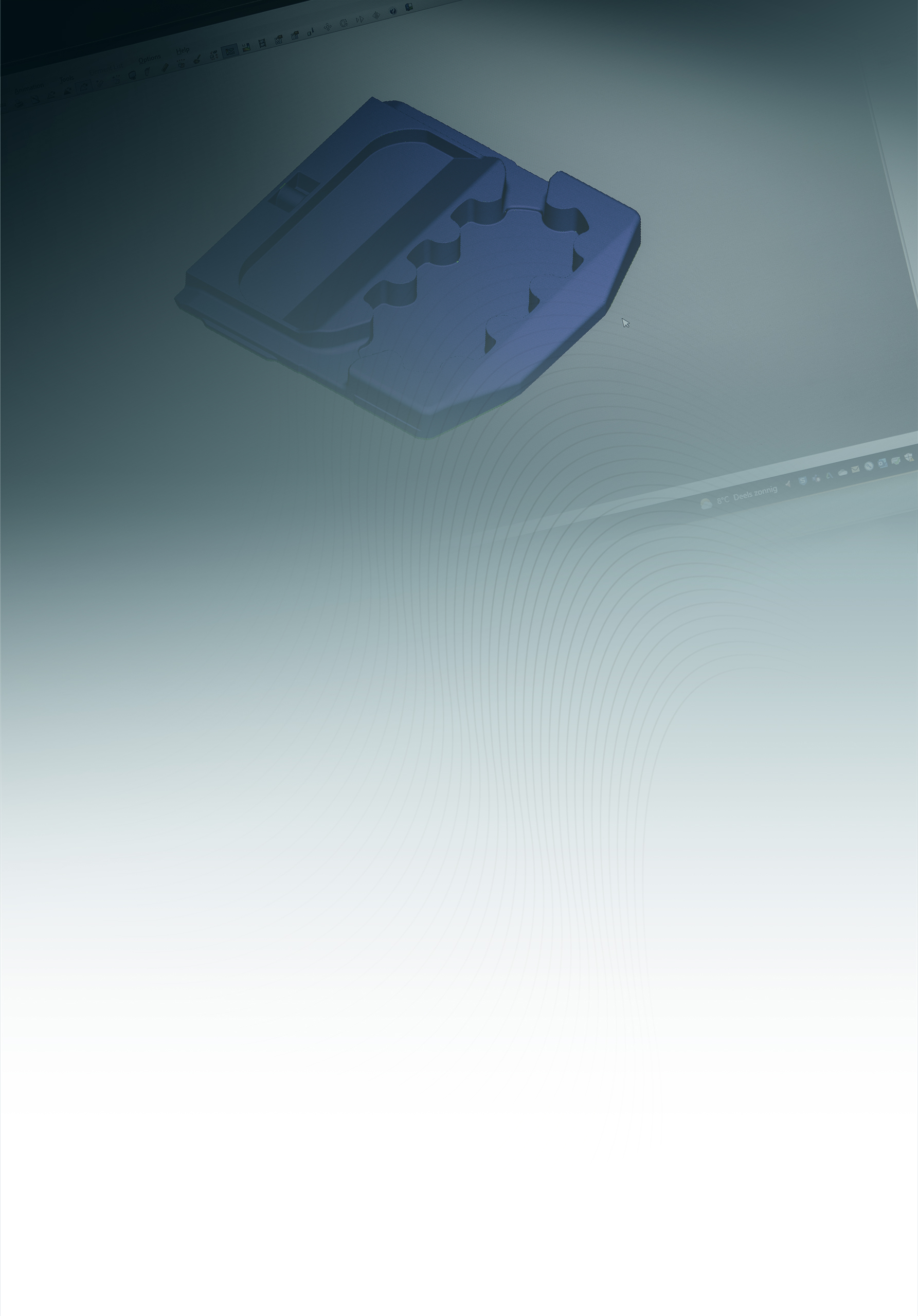 Step 2: Design
Our designs.
Great design in every way, also from the perspective of manufacturability.
---
Once the basic principles are clear, our designers get to work on several concept designs in 3D. The results are more than just appealing designs. We also set up each design efficiently from a production standpoint. By considering manufacturability at an early stage, we minimise the time required for the product development phase.
We present our designs in 3D. First in the form of a 3D visualisation and a flow simulation. We use these aids to show you the best way to mould your product, the position from which the plastic should be introduced and how the product behaves in the injection moulding process.
Then we present a 3D prototype for you to review and test. Your feedback is incorporated in an iterative process involving several reviews. At the end of the process, we freeze the design and move on to the next step.
Contact us.
Mark Kneepkens
Business manager
Linkedin
Uw vraag is verzonden naar Technique Plastique. We streven er naar om binnen één werkdag antwoord te geven.
Questions.