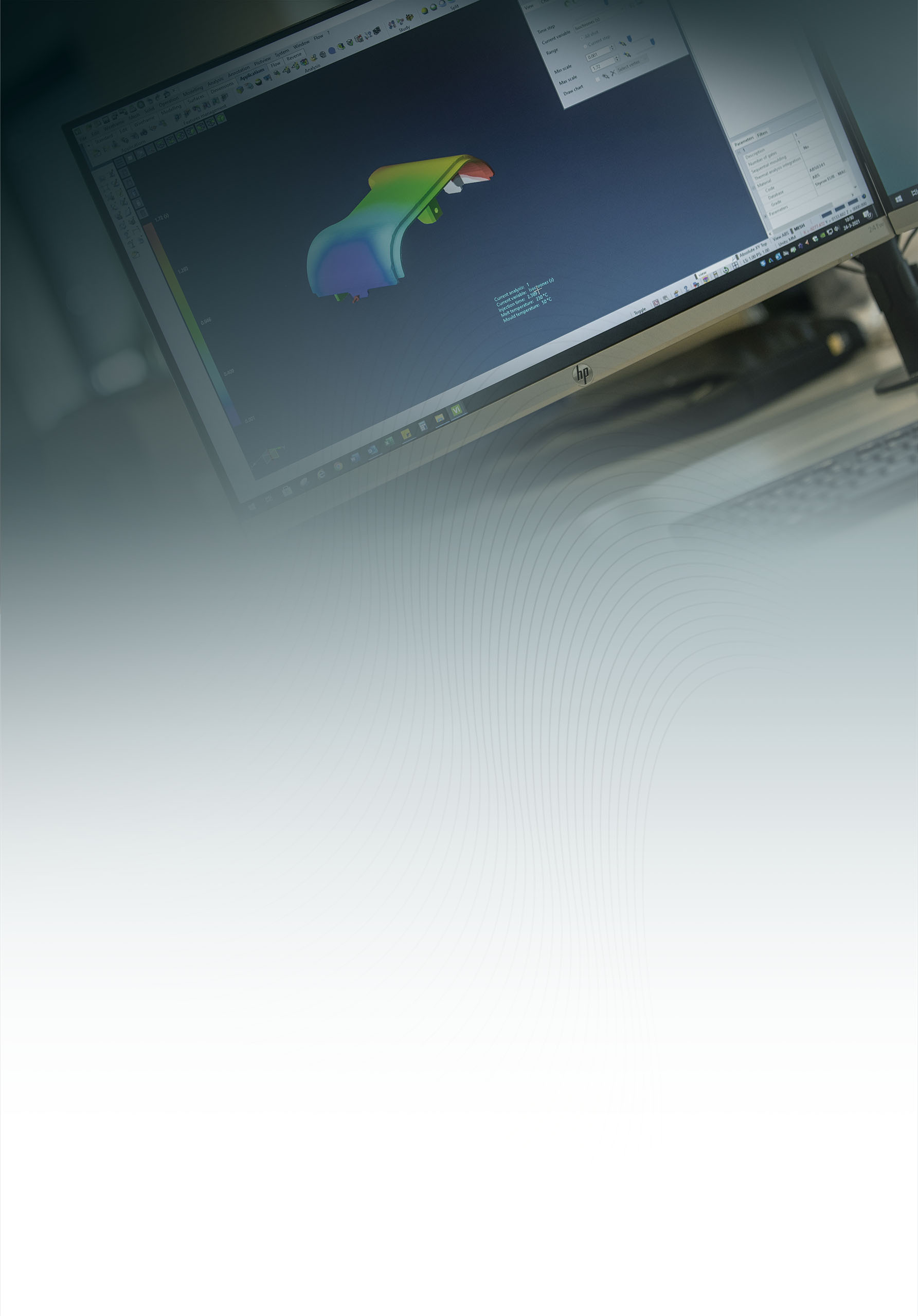 Step 1: Engineering
Detailed analysis up-front.
No surprises later on.
---
The process starts with your idea for a new plastic end product. Or with a list of improvements you want to make to your existing product. You have defined a set of requirements and we offer a wide range of possibilities.
The injection moulding solution we come up with always strikes an optimal balance between creativity and manufacturability. We like to think outside the box, but without losing sight of the essential frameworks. Even if you have already created your own initial design, we still like to run through this process with you.
Your wishes are the point of departure for developing the initial concepts. We advise you on issues such as functionality, the choice of material, colour, flatness and rigidity. We consider what technical, visual and legal requirements must be incorporated in the product design. Detailed analysis up-front instead of surprises later on: that is our philosophy.
Contact us.
Mark Kneepkens
Business manager
Linkedin
Uw vraag is verzonden naar Technique Plastique. We streven er naar om binnen één werkdag antwoord te geven.
Questions.