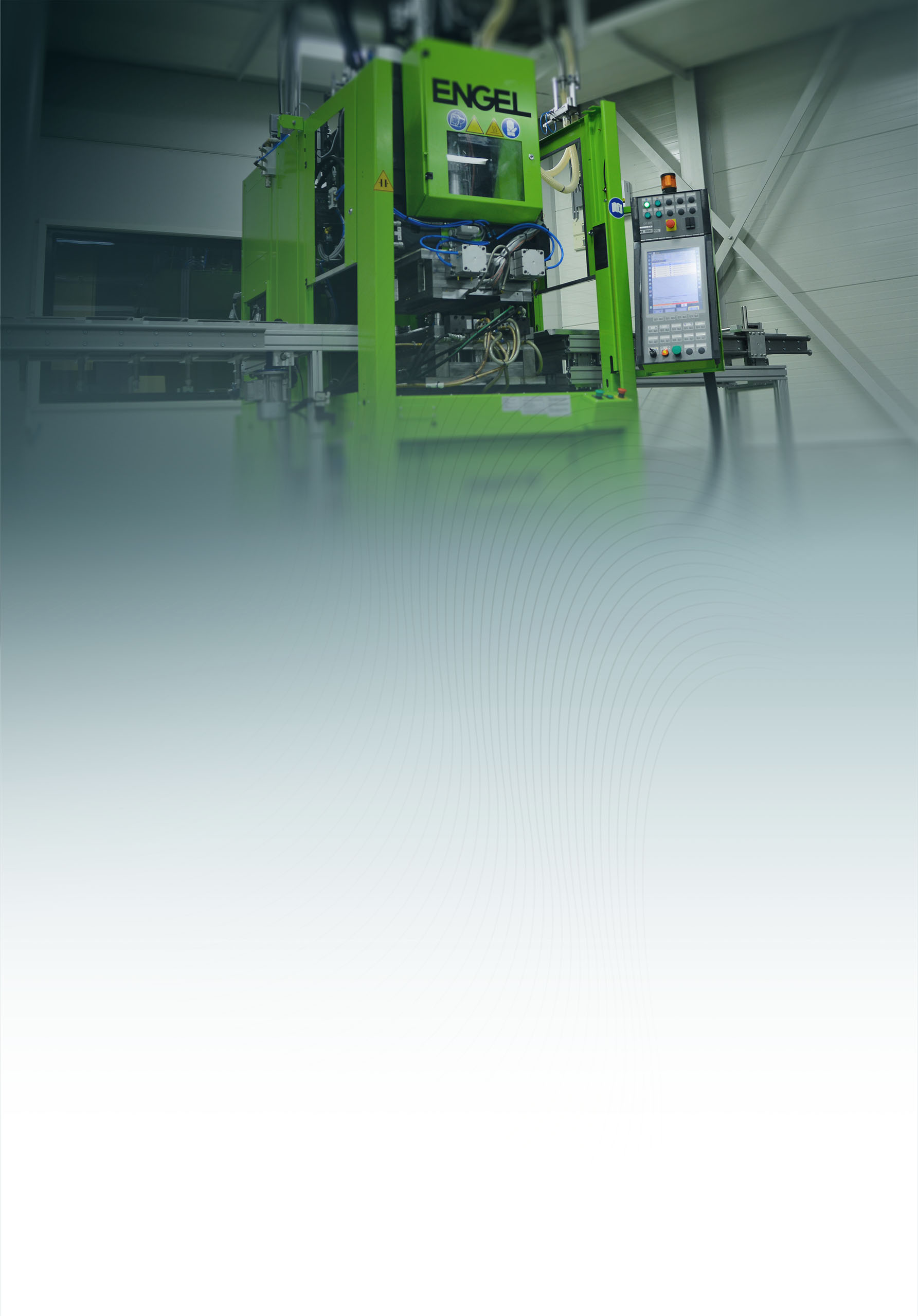 Insert & outsert injection moulding
Fusing plastic with other materials
Combining materials with
insert & outsert injection moulding.
---
In addition to combinations of plastics, we can also produce combinations of plastic and other materials for you in our injection moulding machines. For example, plastic and metal. We use insert & outsert injection moulding to produce these products.
In the case of insert injection moulding, we place the component to be combined with the plastic in the mould. The component is completely surrounded by the plastic during the injection moulding process. We also produce a combination of materials when using outsert injection moulding. However in that case, we mould the plastic against the insert. Robots place the insert or outsert components in our injection moulding machines in a fully automatic process.
One major advantage of insert & outsert injection moulding is that you can add certain properties to your plastic end product by including another type of material. To make it stronger and more durable for example. The end result is an integrated final product made in a single process operation. Because less handling is required, you save time and costs in the assembly process.
Benefits
Flexibility in
production.
Shorter
cycle times.
Less assembly
required.
Contact us.
Mark Kneepkens
Business manager
Linkedin
Uw vraag is verzonden naar Technique Plastique. We streven er naar om binnen één werkdag antwoord te geven.
Questions.