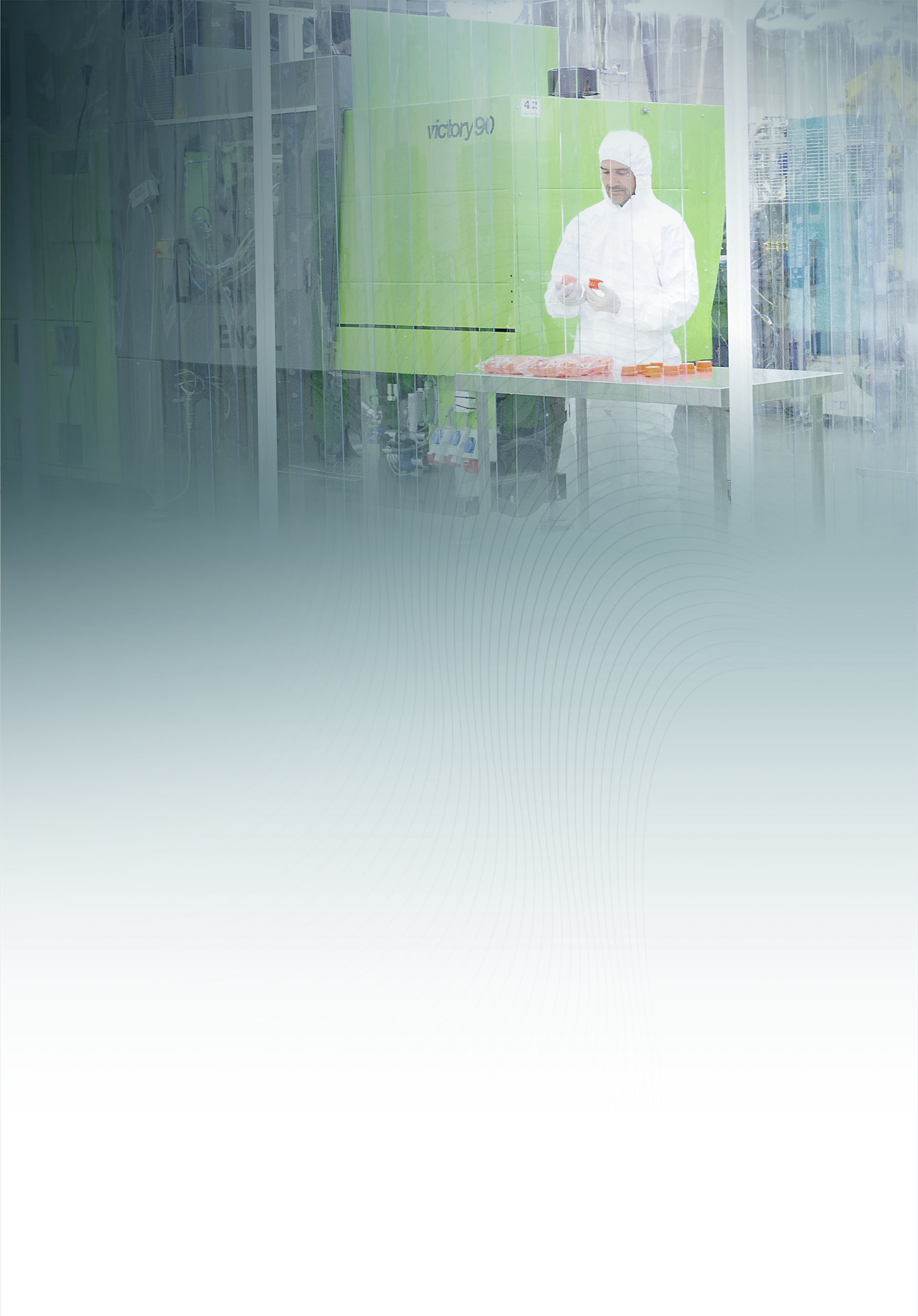 Cleanroom injection moulding
Producing injection-moulded products to strict rules
Cleanroom injection moulding to produce your
product for use in specific industries.
---
In our cleanroom (class 8), we produce and assemble injection-moulded medical and optical plastic products, and products for the food industry and other demanding applications. We are ISO 13485 certified and guarantee you a safe and clean production process.
Do you also operate in a sector where safety and cleanliness requirements are stricter than average? In that case, we perform the injection moulding process for you in our cleanroom. This environment meets current requirements for producing medical devices, among other products.
We constantly focus on creating the ideal conditions for plastic injection moulding in our company. In that respect, our production department is a single large conditioned space. Our cleanroom offers the ultimate in conditioned hygiene. The filtered, clean air ensures that no contaminants can get into this room. We guarantee you ultimate hygiene.
If you have specific cleanroom injection moulding needs, please let us know.
Benefits
Safe and clean
production process.
Proven track record
in the medical sector.
ISO 13485
certified.
Contact us.
Mark Kneepkens
Business manager
Linkedin
Uw vraag is verzonden naar Technique Plastique. We streven er naar om binnen één werkdag antwoord te geven.
Questions.