Optics & lighting
Bright display. Waterproof. Fibreglass-reinforced.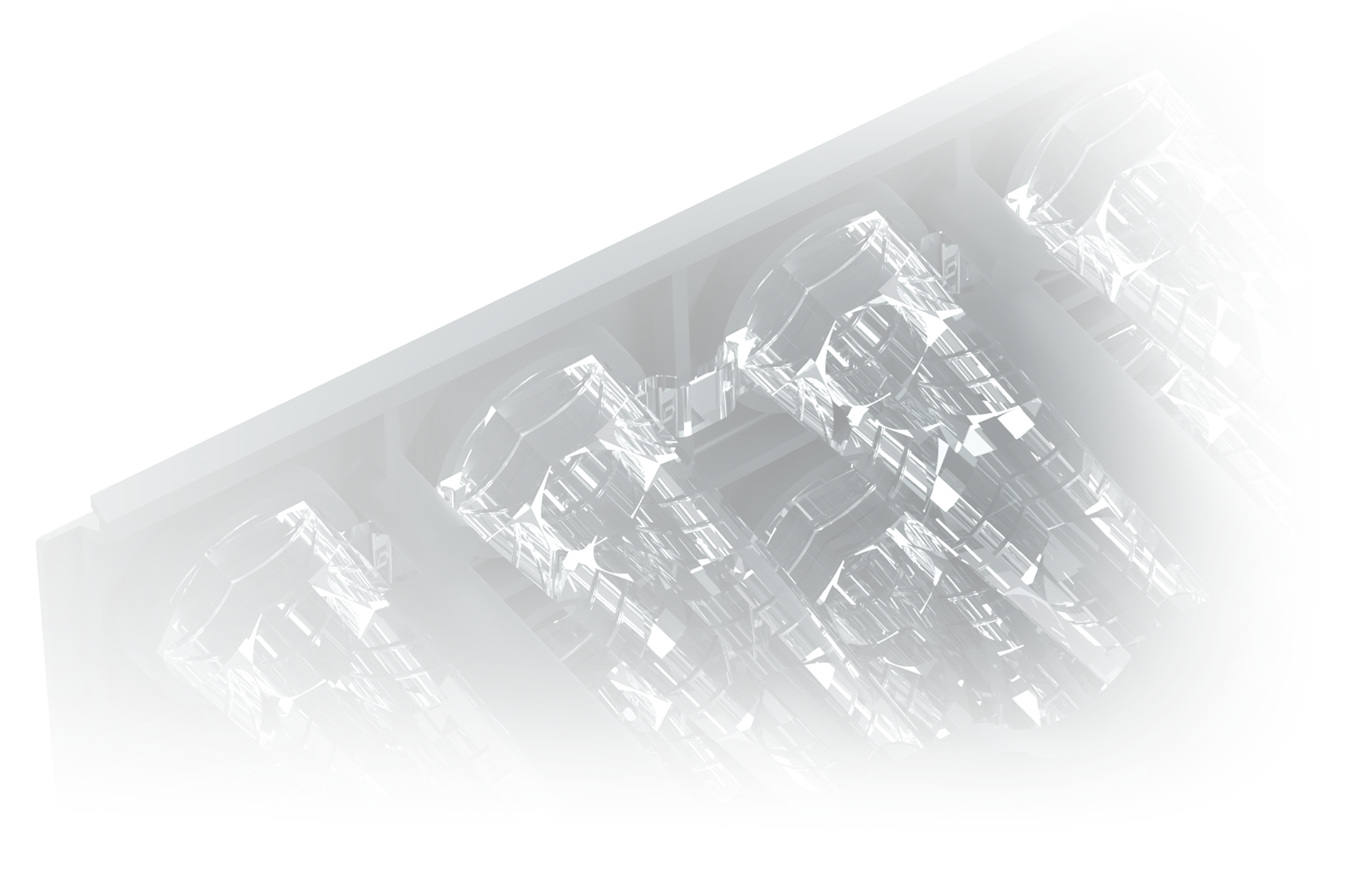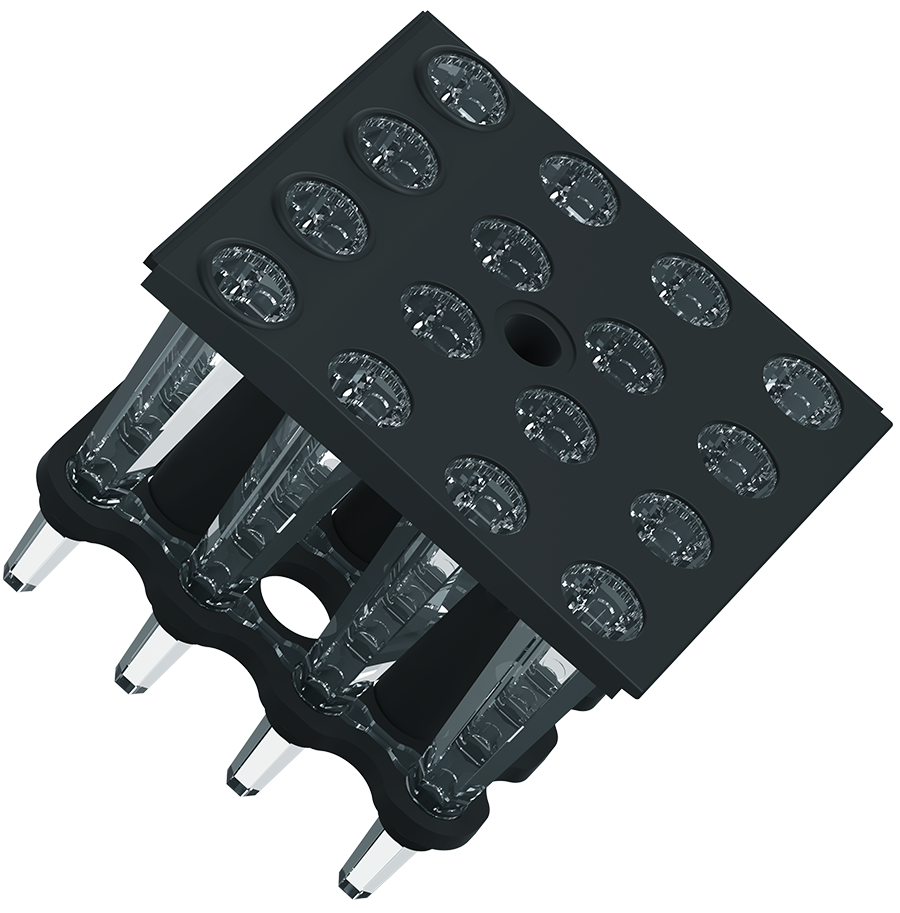 Complete module for high-quality LED matrix signs
For a manufacturer of LED-based matrix signs, we developed a complete module consisting of several plastic parts. This project perfectly illustrates our total-solution approace. We went through all the steps together with the customer. From engineering and design to assembly and inventory management.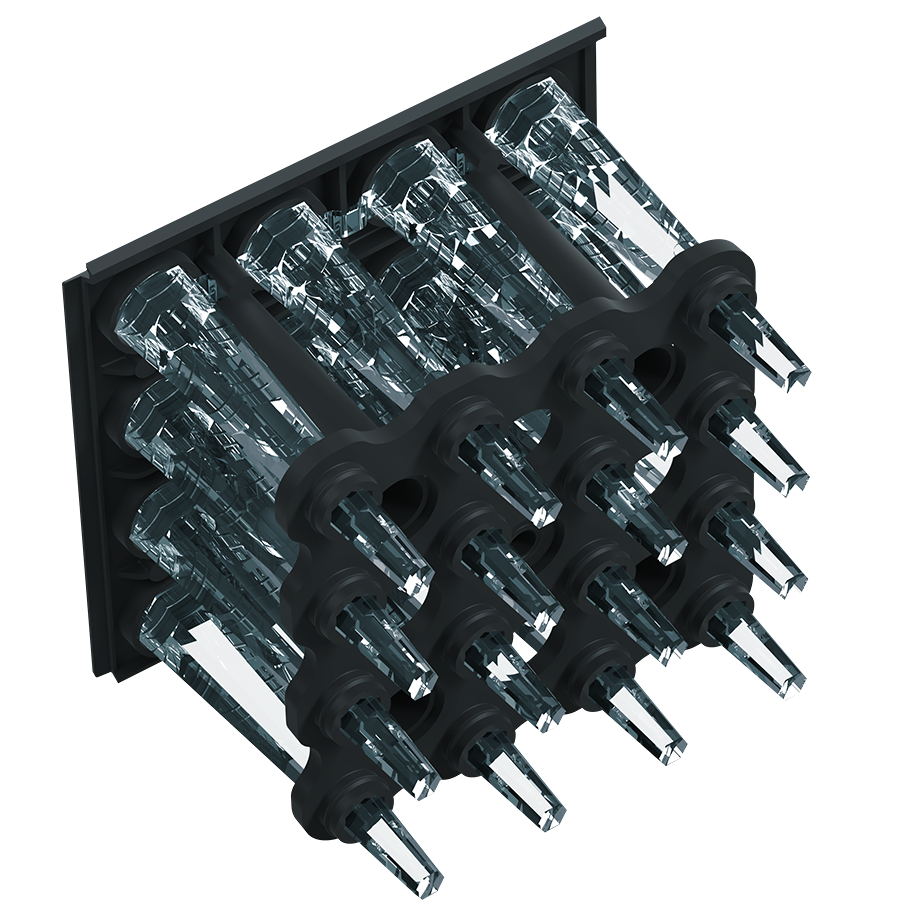 Selecting plastics for the right properties
The light guides, the seal and front panel for the matrix signs are the individual plastic components we designed and manufactured for this project. The light guides channel light from the LED lamps at the back of the unit to create a bright display. They are assembled into the front panel. To achieve the desired strength, we added fibreglass to the plastic used for this panel. The seal is made from a thermoplastic elastomer. This material is a good substitute for rubber and lends itself to injection moulding.